Good location for sightseeing in Kyoto. Just 2mins from JR Kyoto Station.
The hotel has Pabulic bath, Gym, Lounge, and Restaurant & Bar.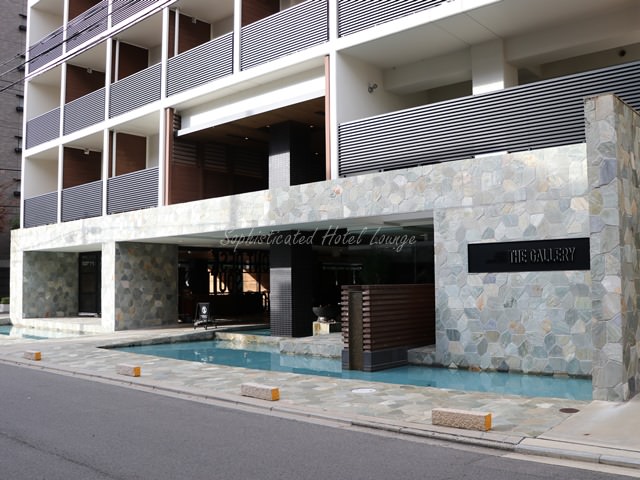 SAKURA TERRACE THE GALLERY is a hotel which is located nearby JR Kyoto Station. It takes only 2 minutes on foot from Hachijo-guchi exit of Kyoto station to the hotel.
SAKURA TERRACE THE GALLERY was established in March 2015 with a concept "Staying like Living". It has 220 rooms in 2 buildngs, North wing and South wing.
This hotel is only for adults. Children under 12 years old is not permitted to stay this hotel.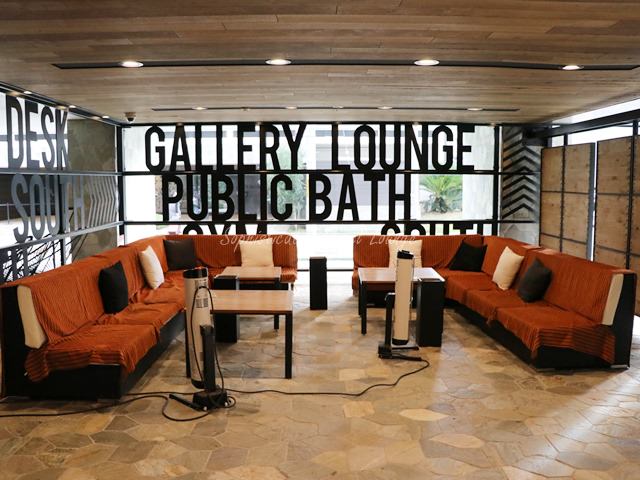 The atmosphere of this hotel is not traditional Japanese or Kyoto style. But it is an open-air concept, nice and cozy with some modern arts and materials from wood, stone, and metal.
It depends on season, but 70% to 80% of the guests are foreign travellers (most of them are individual travellers because this hotel doesn't accept a gourp tour).
So, almost of all staffs speak fluently English. You won't have any problem with check-in, check-out, and getting information about Kyoto.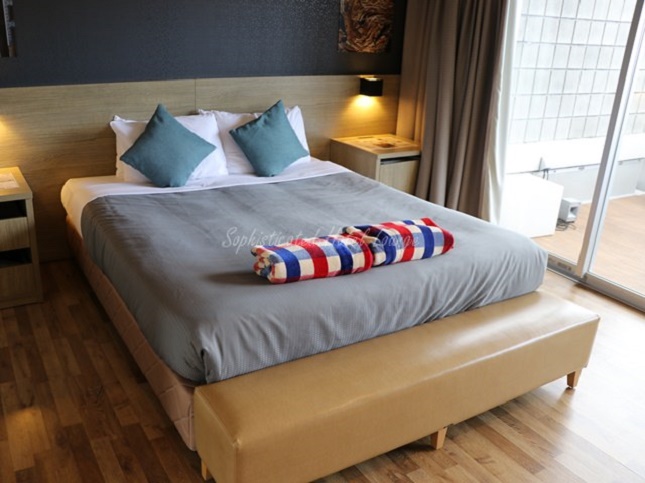 I stayed at a ROOF DOUBLE ROOM in North wing of this hotel, so I introduce about the room, amenity, public bath, facilities for your next trip to Kyoto, JAPAN!
Index of this page
---
Perfect location for sightseeing in Kyoto. 2mins from JR Kyoto station.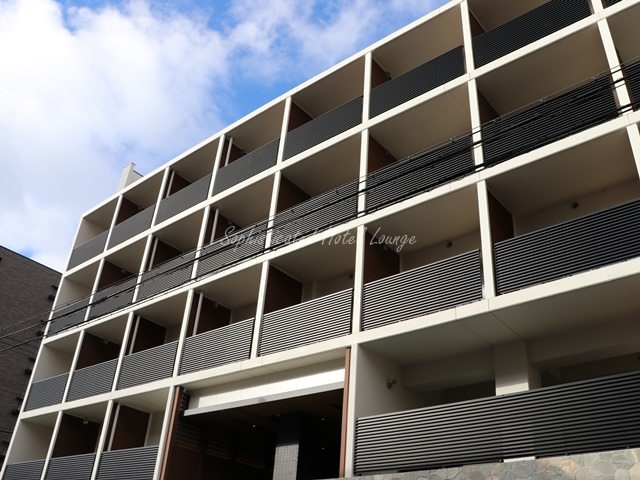 SAKURA TERRACE THE GALLERY is nearby JR Kyoto station(Hachijo-guchi exit). It takes just 2 minutes on foot from staton to the hotel.
Hachijo-guchi exit is at South side of Kyoto station, so it's quiet in night time conpared with Karasuma-guchi exit in North side.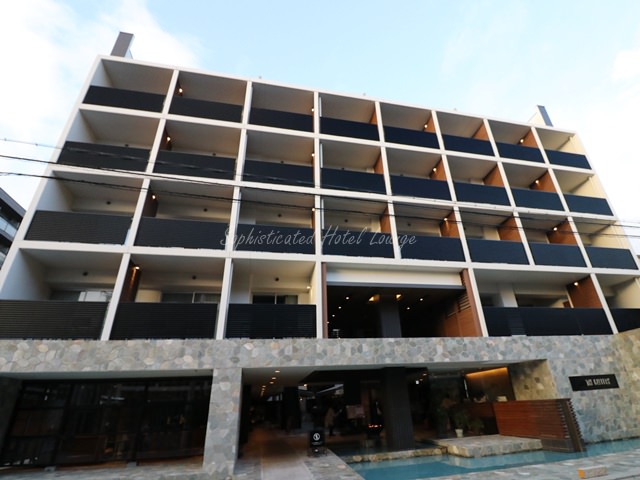 The reception is at south-west corner of North wing of this hotel.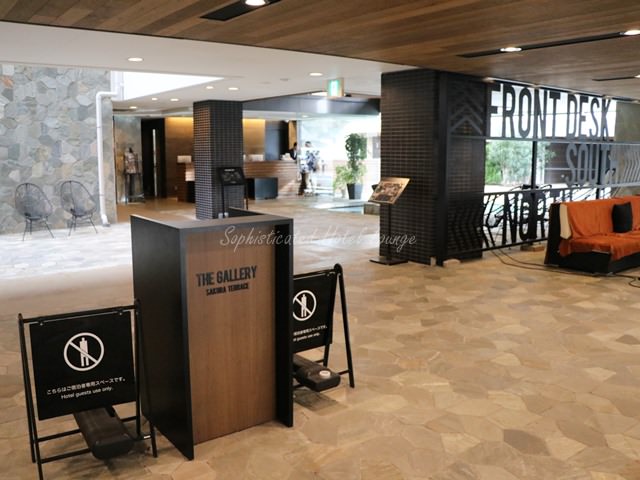 Since it is an open-air concept, you can go through the patio to the reception.
---
SAKURA TERRACE THE GALLERY doesn't have own parking lot. It's better to go there by public transportation.
Check-in is from 14:00, check-out is by 11:00. welcome dirnk for free (17:30-22:00).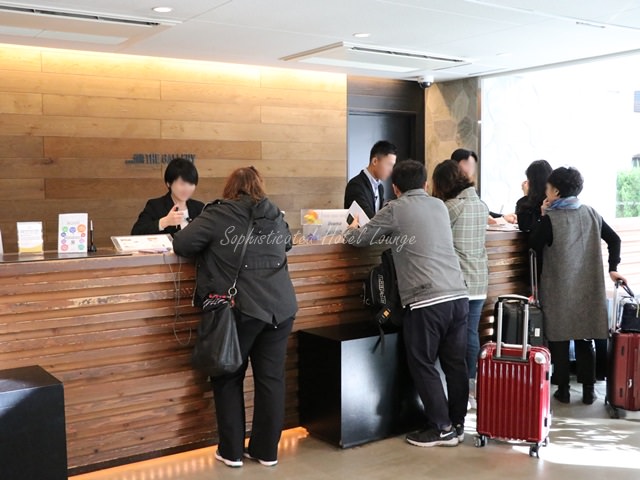 You can check-in at the reception in North wing of SAKURA TERRACE THE GALLERY. Hotel accommoodation charge must be paid in advance.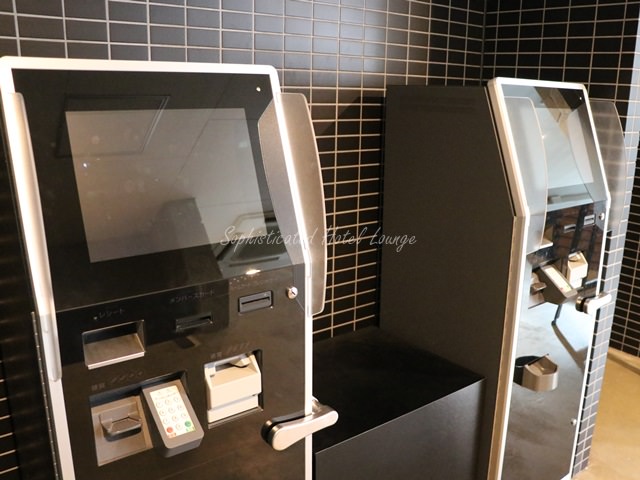 There're self check-in and check-out machine amd safty deposit box as well.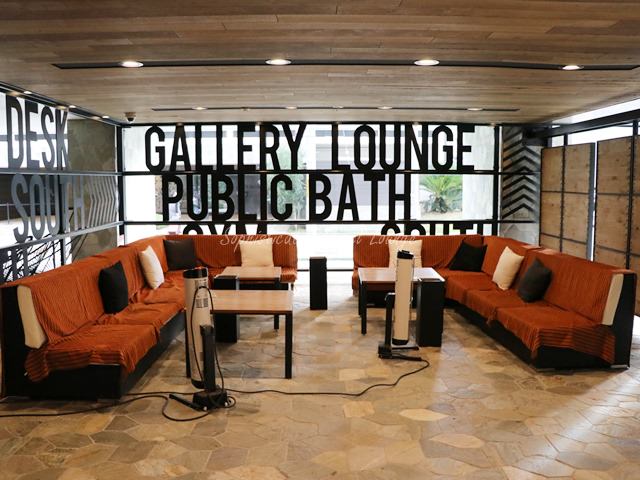 There is a lounge space in front of the reception. And, gallery lounge, puplic bath gym and self laundry are in South wing, at the other side of the road.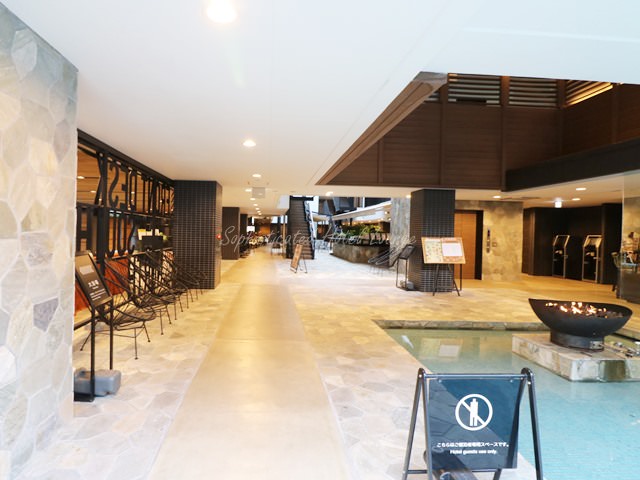 Hotel reception continues to the patio which is public for guests. There are some fire pits to keep you warm in winter season.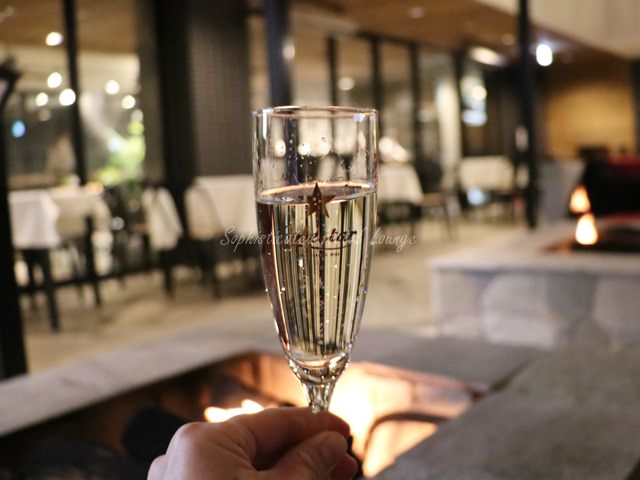 All guests get a glass of beveage or alcohol as welcome drink for free. (17:30-22:00) I had a glass of sparkling wine and it was nice.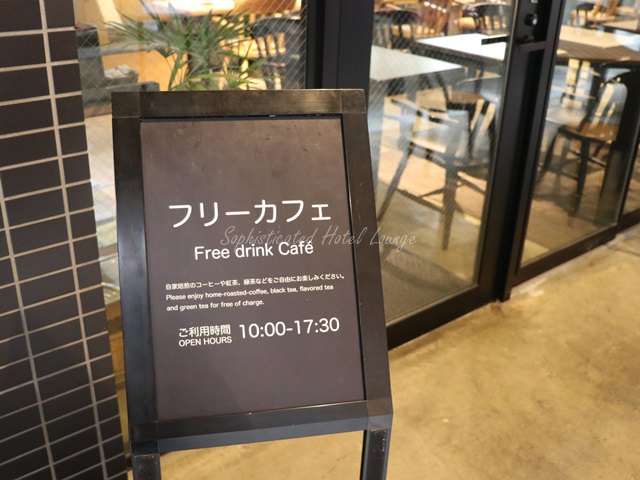 On top of that, the restaurant opens as Free drink Cafe for guest. (Open hours 10:00-17:30)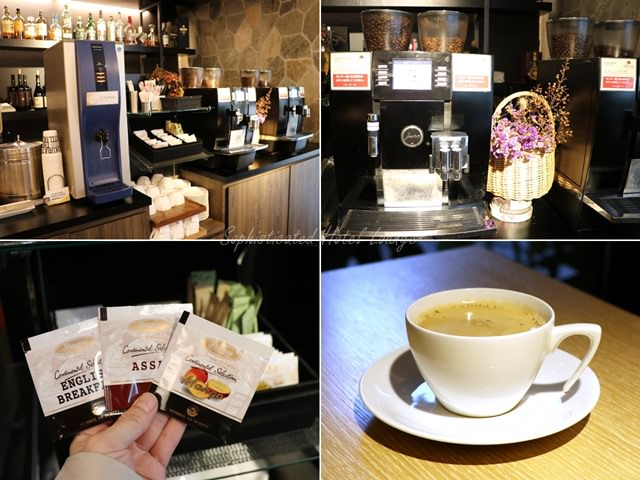 There're wide range of baverages, such as home roasted coffee beans, English tea, flavored tea, and green tea. You can enjoy all of them for free by yourself.
There're 220 guestrooms in North wing and South wing. All non-smoking.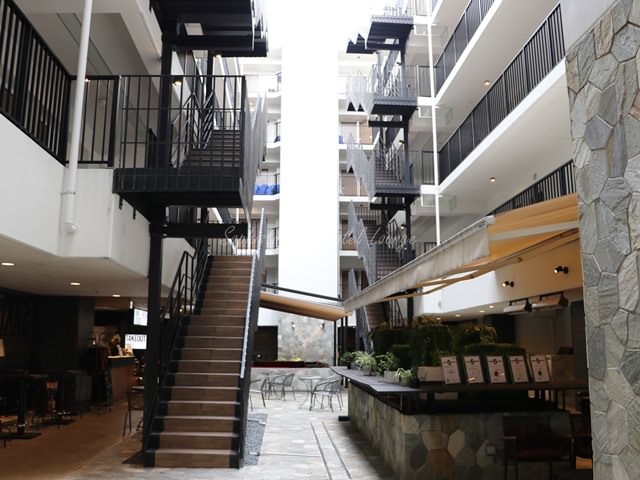 SAKURA TERRACE THE GALLERY has 220 rooms in North wing and South wing. All guest rooms are non-smoking rooms(even at balcony).
There're 2 types of rooms both in North wing and South wing.
STANDARD x SIMPLE STAY ROOMS are perfect for business trip or anyone who with little time to spend in the guest room.
LUXURY x RELAX STAY ROOMS are for those guests wishing to have relaxing time in a room with spacious balcony.
There are King rooms, Double rooms, and twin rooms in both type. (No single room, but single use for double or twin room is available). STANDARD x SIMPLE STAY ROOMS are resononable than LUXURY x RELAX STAY ROOMS.
---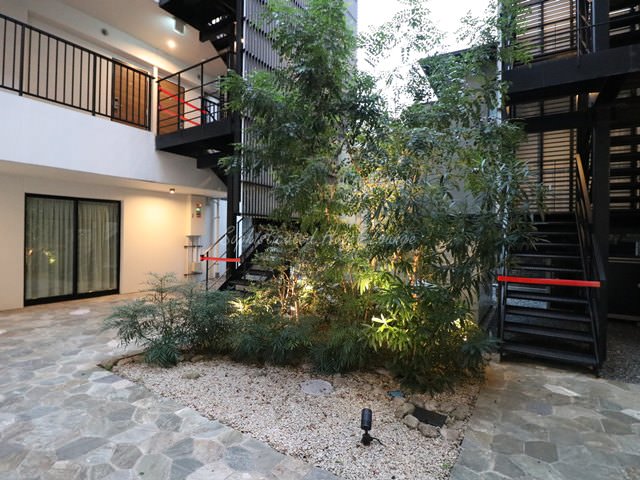 All rooms are considered spacious as compared to Japanese hotel standards.
Introduce inside the ROOF DOUBLE ROOM in North wing which I stayed at.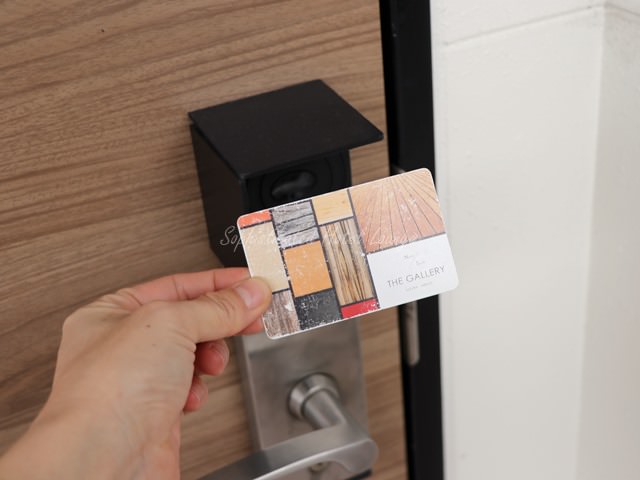 I stayed at ROOF DOUBLE ROOM(6F) in North wing of SAKURA TERRACE THE GALLERY.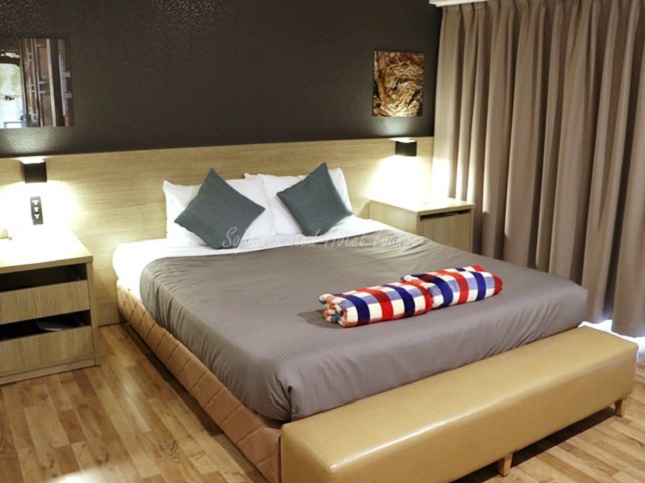 ROOF DOUBLE ROOM (22㎡) is one of l LUXURY x RELAX STAY ROOMS, whichi has balcony(13-15㎡) and 160cm wide double bed. There are no sofa or couch in this room, but I made maycelf comfortable on bed or on thelong bench.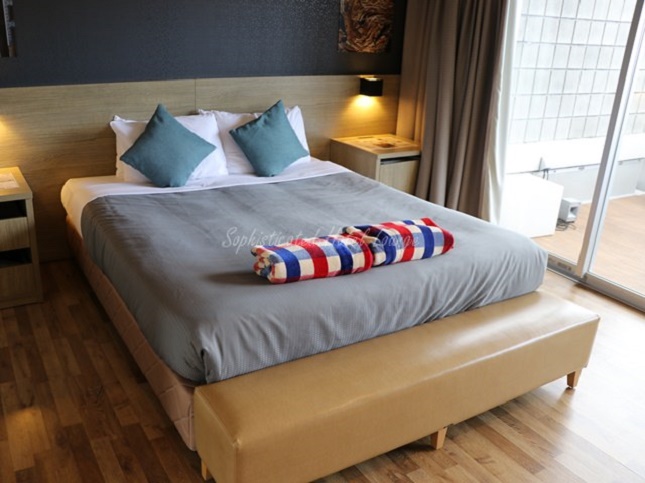 The bed has Simon's bed matless so it was very confortable to sleep. There are 2 types of pillows cushions, and warm blankets.
Reading lightes are on both side of bed. Unfortunately, there isn't electrical outlet around bed head or side table. It would be better if we can charge our mobile phone at bed side while sleeping.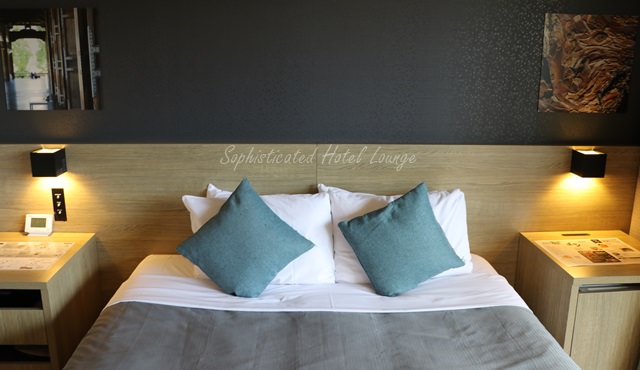 I've heard that I could borrow an extentsion cord at reception deskm but I'm just wondering why they haven'y install outlets on the bed head or side tables.
There is a small refrigerator in one of side table.(Not mini bar, it's empty)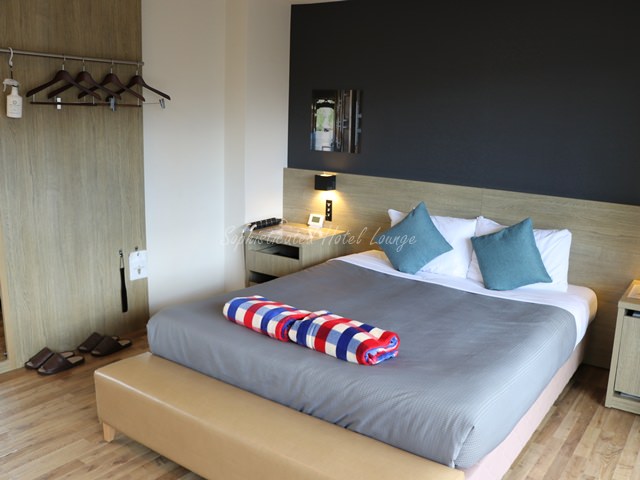 There isn't a closet in this room but you can put your clothes on the wall with using clothing hanger. And there're a baggage rack, slippers for room and public space, shoehorn, and deodorizing spray for room.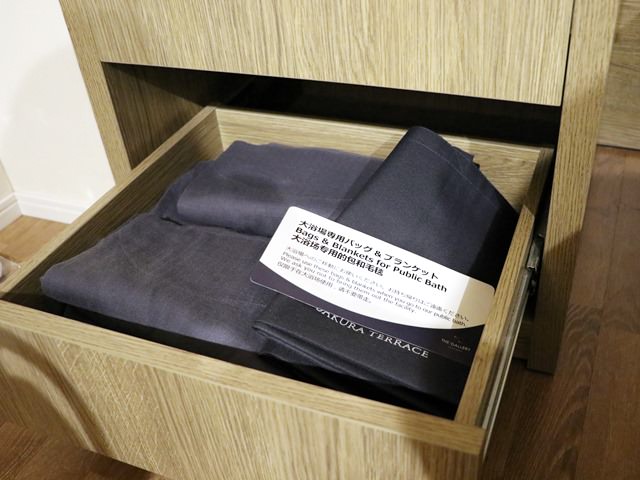 Bags and blankets for public bath, and SAMUE(Japanese style relaxing wear).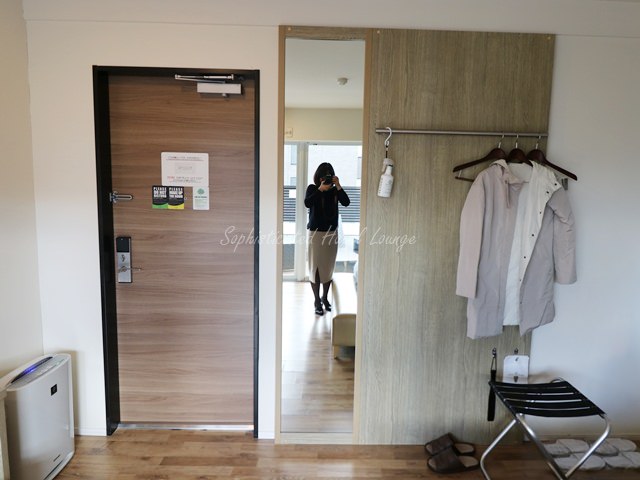 There is a full-length mirrormillor on the wall. Humidifier with air purifier as well.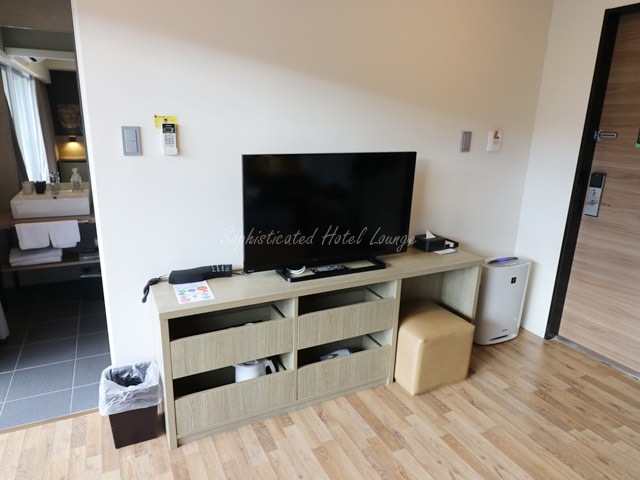 Flat screen TV is on the cabinet having board. Although there're no desk in this room, you can use this boaed as a small writing desk because it has a legless chair.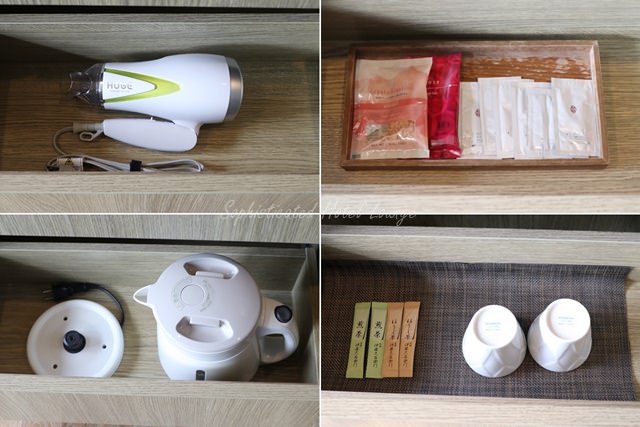 Hair Dryer, amenity for women(depends on room), bath salt(depends on room), electirc cattle, cups, and teas.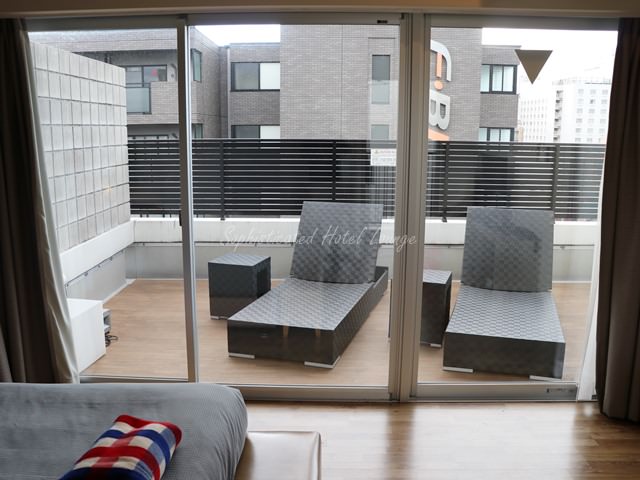 There are 2 deck chairs on the balcony. You can relax there in warm season.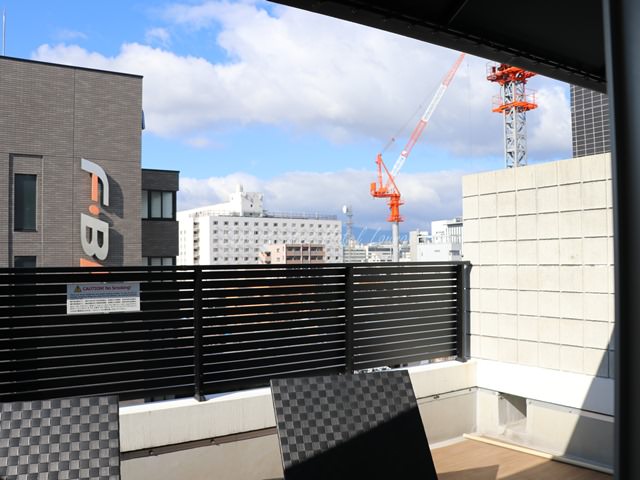 Unfortunately, the view wasn't so nice even it was on 6th floor(highest floor of this wing). I have to say it's not resort spot.
Big bath tub, electric toilet seat with bidet functions, and bathroom vanity.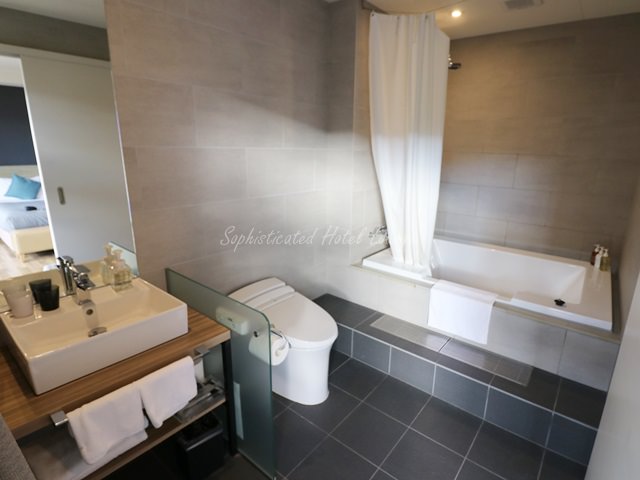 This is the bathroom of ROOF DOUBLE ROOM, in SAKURA TERRACE THE GALLERY. It is unified in monotone and seems to be stylish.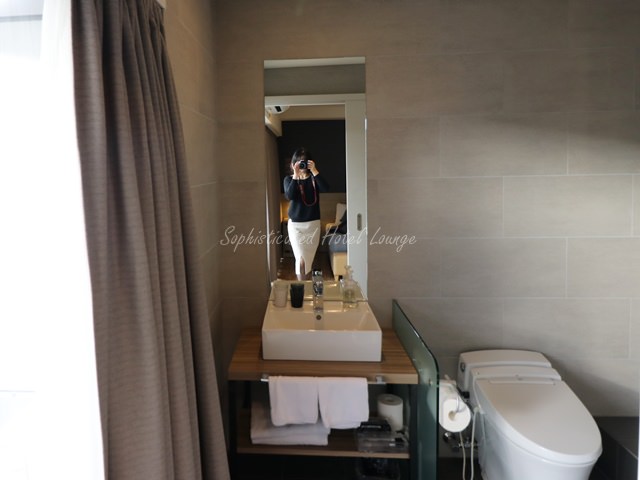 You can see bathroom vanity after sliding the door which separated the bed room and bathroom. Next to the vanity, there is an electric toilet seat with bidet functions.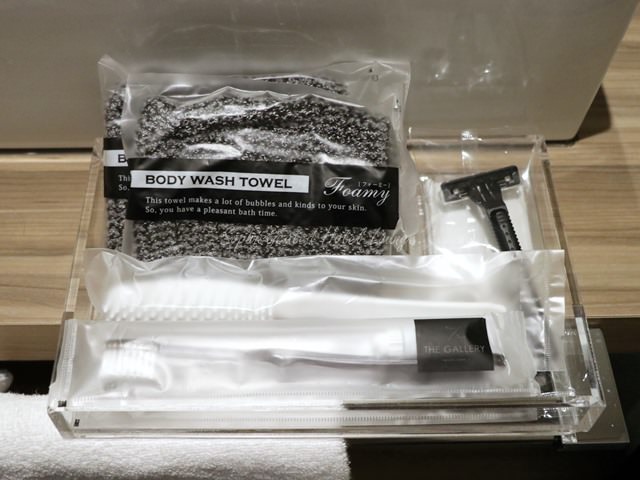 There are some amenities like body wash towel, toothbrush, razor, comb on bathroom vanity.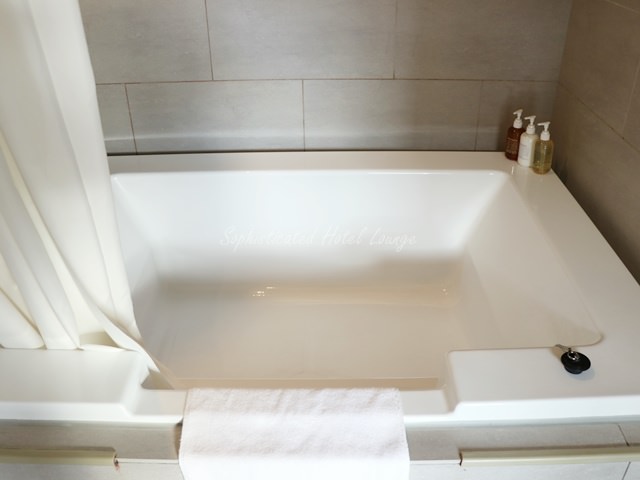 Bath tub is big enough for 2 persons taking bath at the same time.
Shampoo, hair conditioner, and bath shower gel are products of PROVINCIA, which produced by famous Japanese cosmetic campany.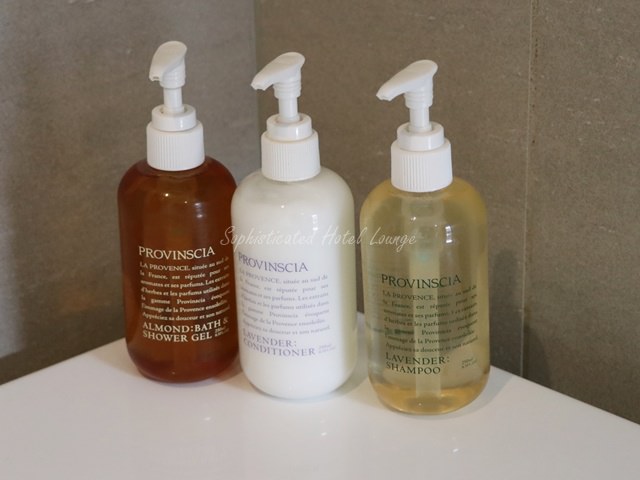 The aroma of lavender and almond made my stay comfortable and relaxing.
Public Baths with sauna, fitness gym, grallery lounge, restaurant & bar,self laundry, vending machine.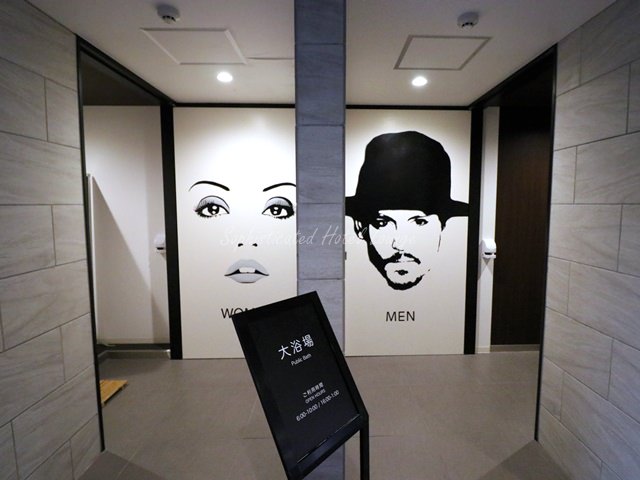 There are public baths with sauna for men and women in South bwing of SAKURA TERRACE THE GALLERY.(Opening hour 6:00-10:00、16:00-1:00)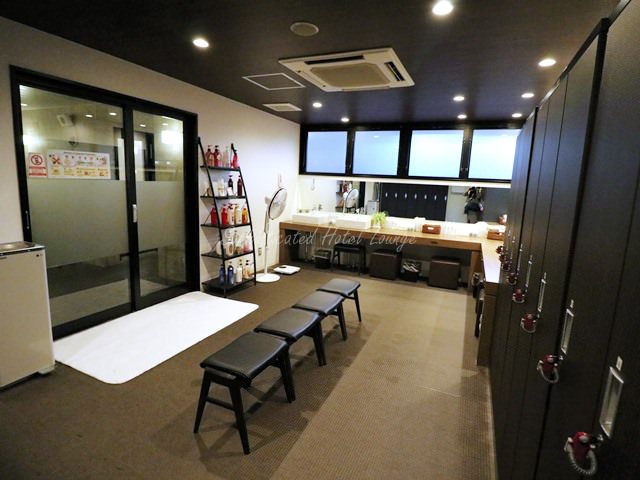 This is the dressing room for ladies. It's clean and spacious, has plenty lockers.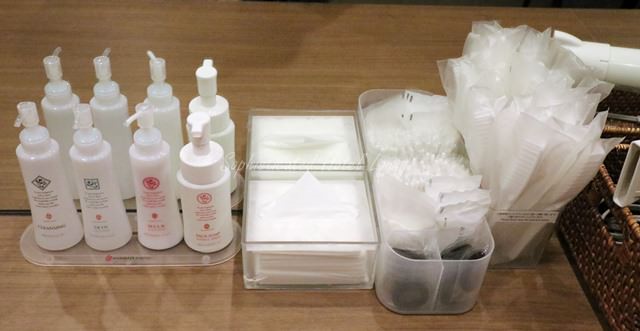 You should bring your own towel from your guest room, since there're no towel here. However, bath amenities such as shompoo, hair conditioner, clensing liquid, skin tonner, cotton swabs, combs, hair rubbers are prepared.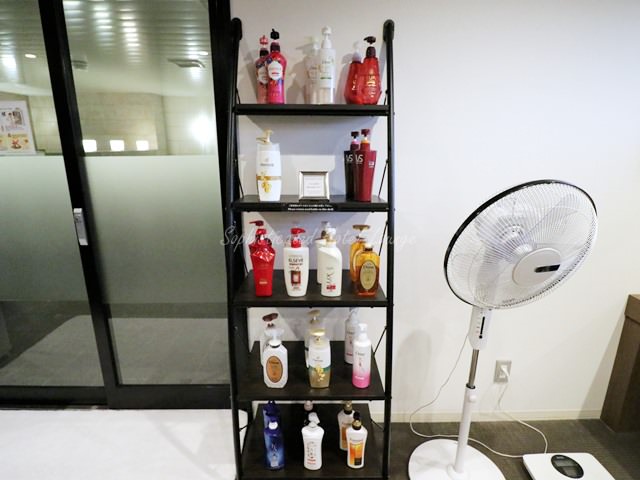 I was impressed that there is a "Shampoo Bar"! You can bring any shompoo and hair conditioner as you like to the buth. (Must be returned after using)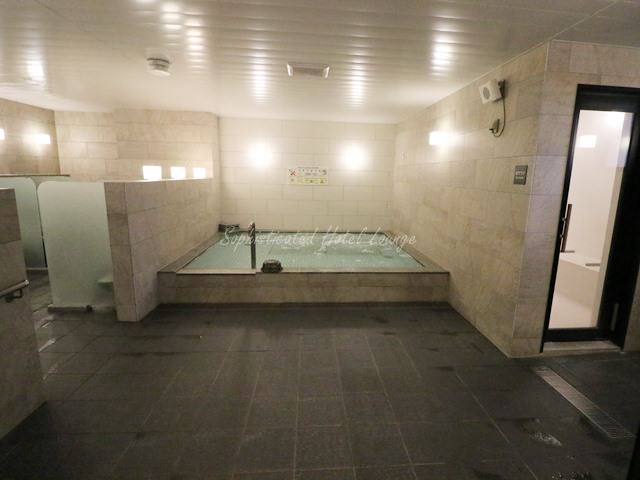 This is the public bath for ladies. Since there're many foreign guest, "the manners of taking Japanese public buth" is posted on the wall.
Hotel staff checks water quoality every 2 hours.

On top of big bath, there is a sauna here.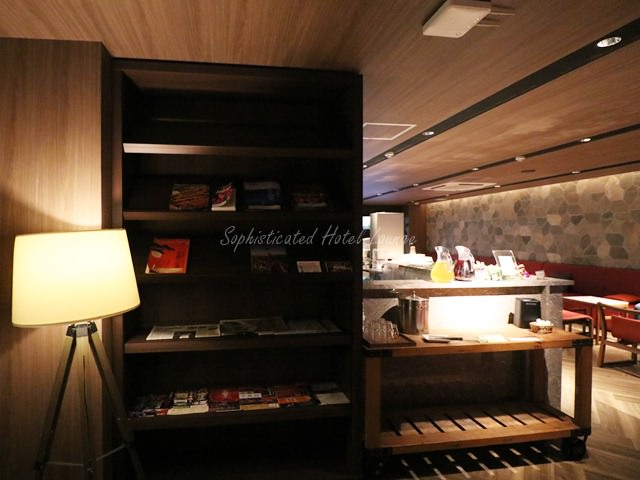 After taking the bath, you can relax at gallery lounge in South wing. Tea, juice, coffee are free(self-service). You can read some gude books and magazines about Kyoto written in English. It could be a communication space for guests.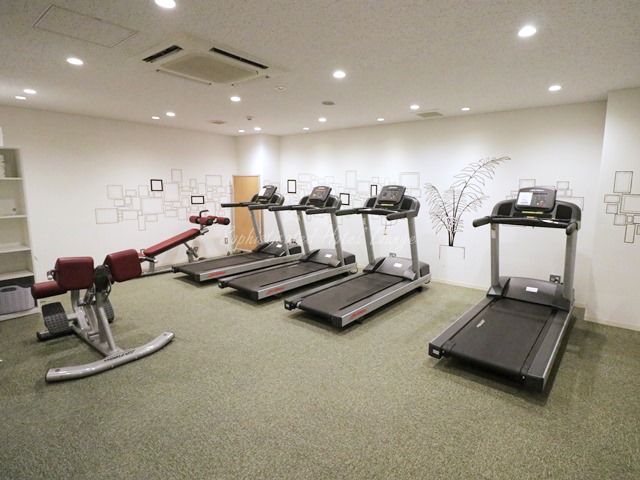 Gym which has 4 tredmills is on the same floor of South wing.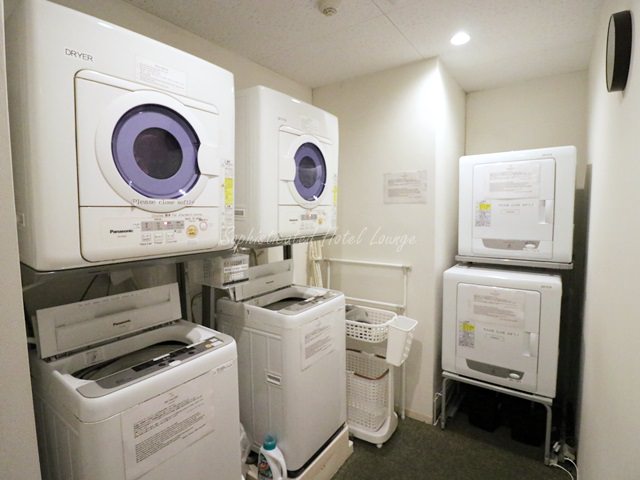 Self laundry is available. (detergent is prepared)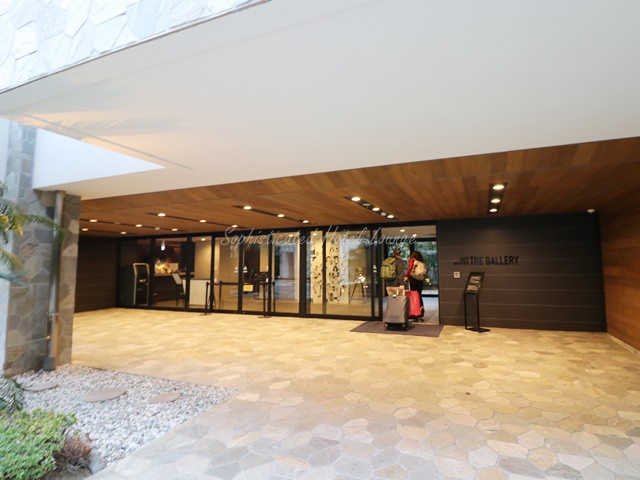 Unfortunately, the public bath is located on South wing of this hotel, so you must across the road with towel if you stay at North wing. It'd be little bit hard on rain day or snow day, and during cold winter.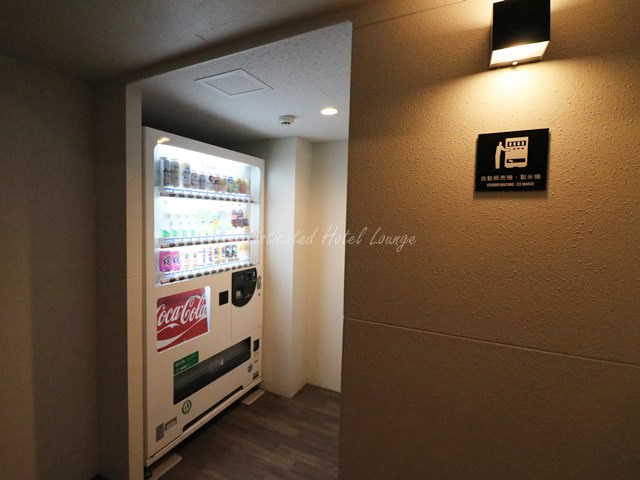 Vending machine and ice machine are on ground floor of North wing.
You can enjoy 40 different items at breakfast buffet.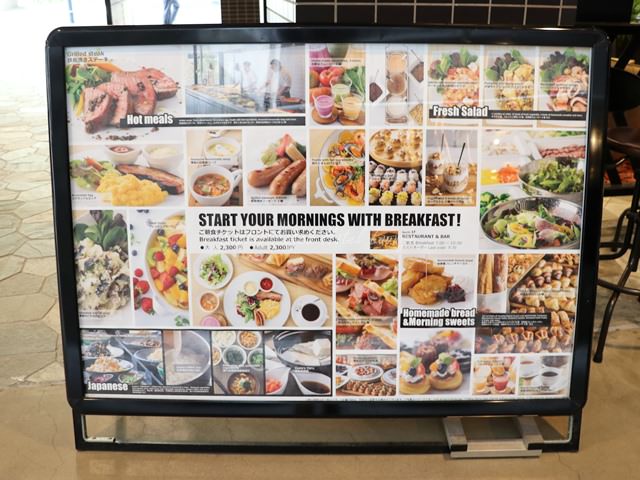 You can enjoy breakfast at the restaurant if you have booked a breakfast plan.If not, you just buy the ticket at the reception. It costs 2300yen (tax included).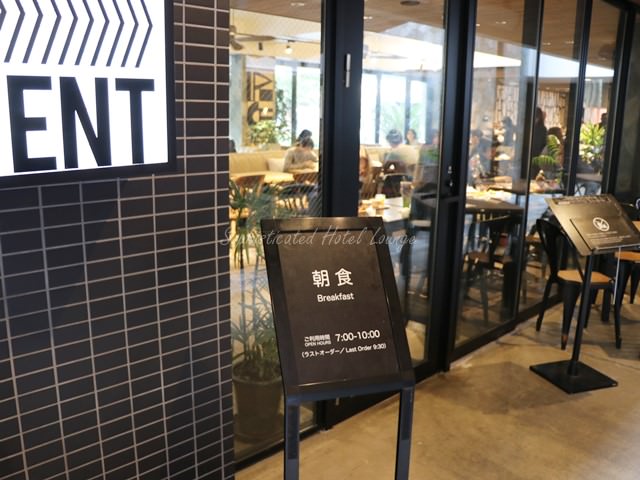 Breakfast time is 7:00-10:00(L.O.9:30).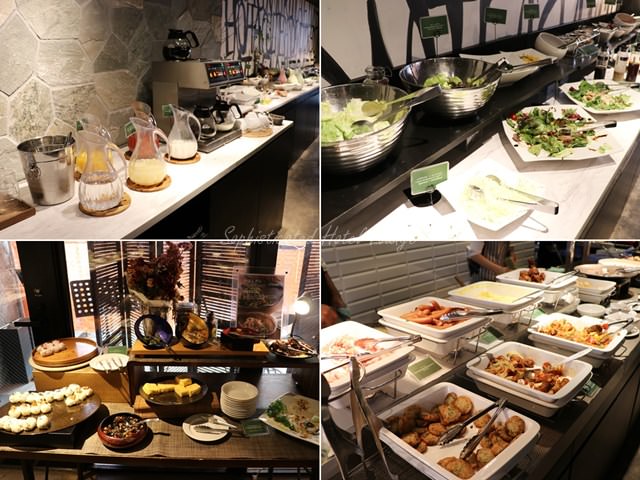 Breakfast is buffet styel. There are many rice and eggs entrees, soups, homemade smoothies, fresh salads with over 16 different types of vegetables, fresh-baked bread and much more different items.(about 40 menus)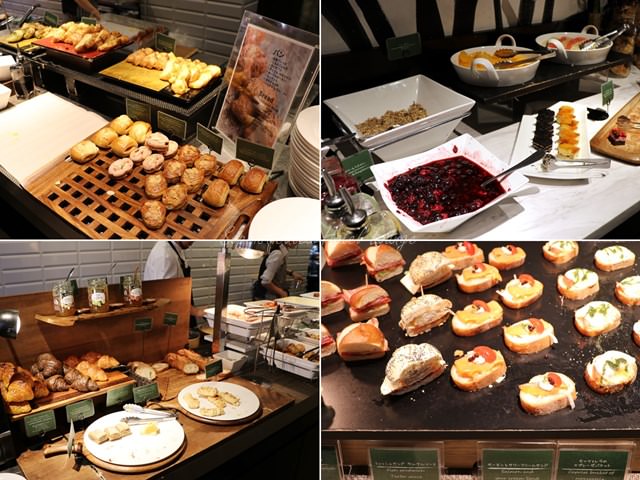 Luckly for bread lover, there're lots of variety to choose from bread corner, such as Rye bread, apple pastry, ciabatta, twist lemon, croissant, french toast, open-sandwich, and so on.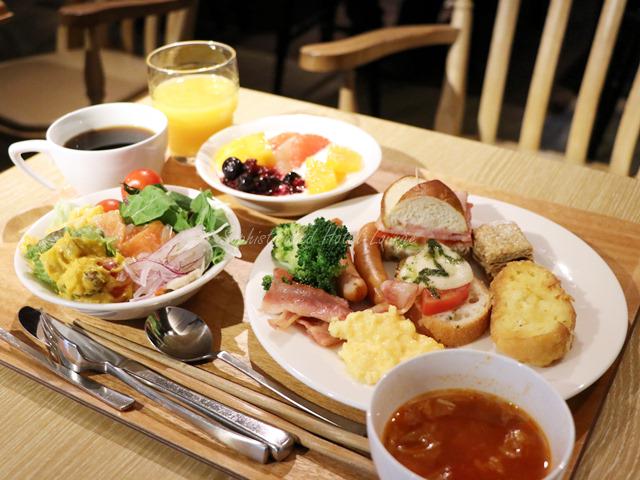 All menus are awesome, especially bread and veggies! I ate much more then usual and cherged energy for sightseeing in Kyoto.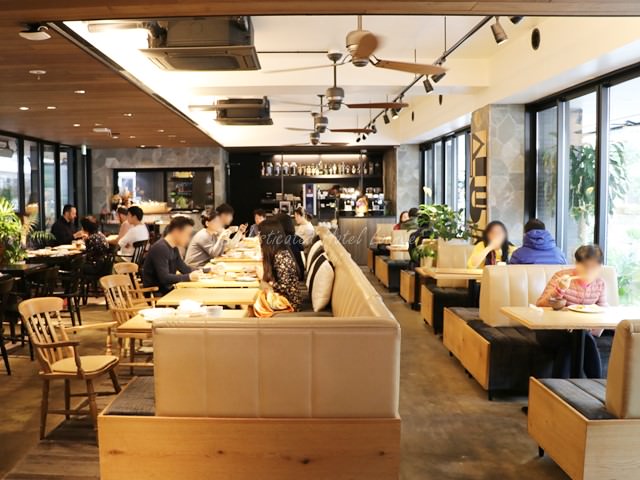 The restaurant wasn't so crowded when I visited there. It was cozy and relaxing.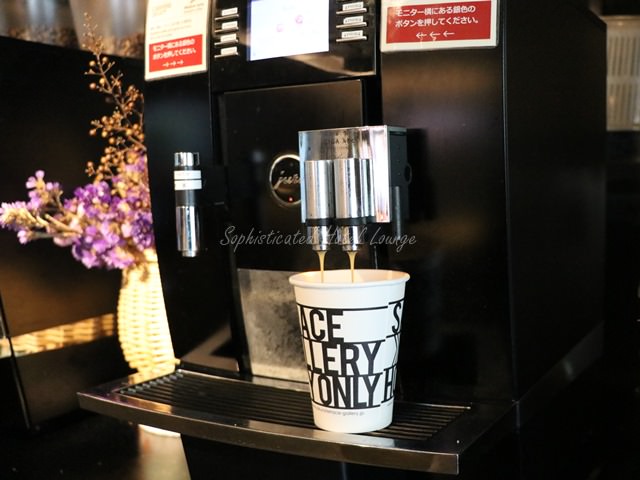 You can get cup for taking away room.
Review: How I felt staying at SAKURA TERRACE THE GALLERY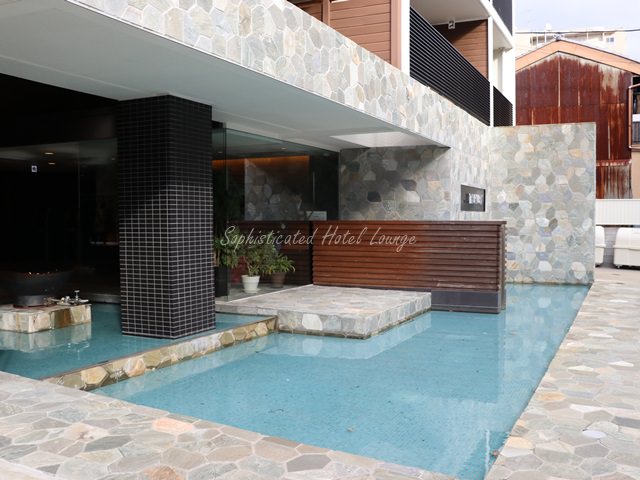 I stayed at SAKURA TERRACE THE GALLERY for the first time, and found it was exceed my expect. The location was so convenient to taking trains or buses.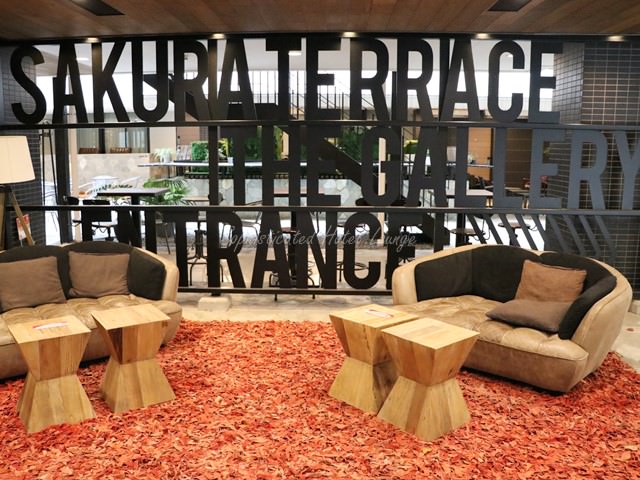 To tell the truth, this hotel isn't so luxuary, but I love the style and concept of this hotel. Not only for sleeping, you could enjoy the time during the stay.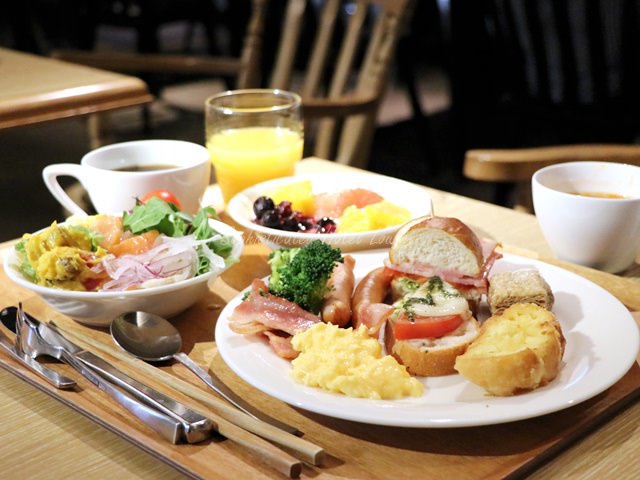 I am fully satisfied with breakfast buffe. It's not so cheap but reasonable becauce there are wide range of delicious gourmet, home-baked bread, desserts, and cafe.
I strongly recommend you to book a breakfast plan if you stay at SAKURA TERRACE THE GALLERY.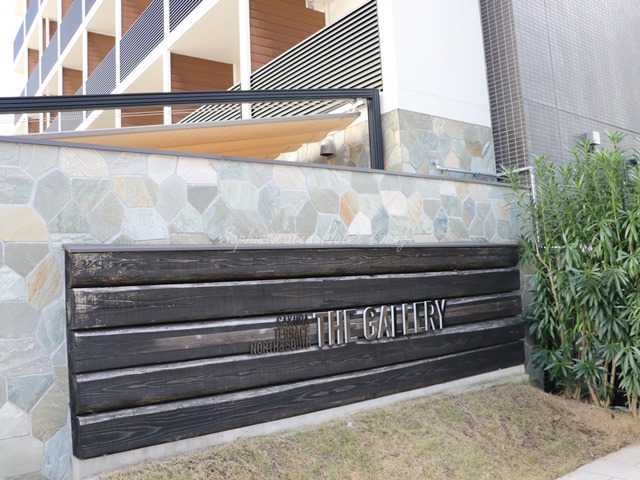 In conclusion, SAKURA TERRACE THE GALLERY is a very good hotel for foreign travellers who wish to stay like at home.
Information of SAKURA TERRACE THE GALLERY
Price(per person):JPY 12,000~(USD 97~)
| | |
| --- | --- |
| address | 39 Kamitonoda-cho Higashi-kujo Minami-ku Kyoto, 601-8002, JAPAN(MAP) |
| TEL | +81-75-672-0002 |
| Access | 2minutes on foot from JR Kyoto station(Hachijo-guch exit) |
| Nearest station | JR Kyoto station |
| Rooms | 220(All Non-smoking rooms) |
| Guestroom facilities | Individual air conditioning, air purifier with humidifier, mini refrigerator, free CS Broadcast, washlet, negative ion hair dryer and electric kettle, Simmons' bed |
| Hotel facilities | Public bath with sauna(for ladies & for gentlemen), Gym(Treadmills), Self-laundry, Gallery lounge, Restaurant & Bar, Vending machine, ice machine, safty deposit box |
| Internet | Free Wi-Fi |
| Parking lot | none |
| Service | Welcome drink, Free drink cafe, Restaurant take out service, luggage strage service, Free CS broadcast |
| Credit cards | JCB / VISA / Master Card / AMEX / Diners / UC / DC / NICOS / UFJ / SAISON |
| Check-in | 14:00 |
| Check-out | 11:00 |
| Official site | http://sakuraterrace-gallery.jp/en/ |
---
Photos of SAKURA TERRACE THE GALLERY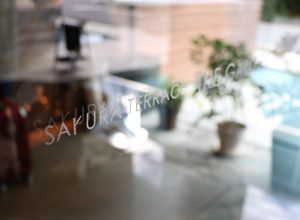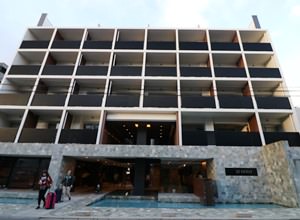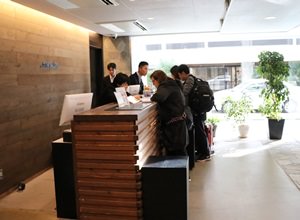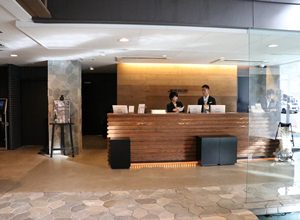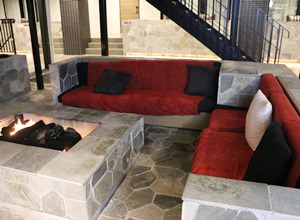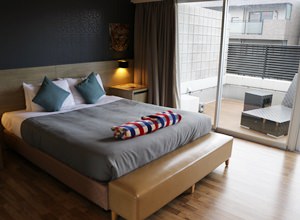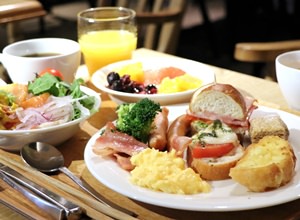 ---
---
Autor of this article
ayan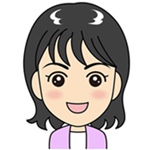 Freelance writer and blogger living in Aichi, Japan.
Love traveling, meeting new people, writing, taking pictures.
Has been writing for many website over 15 years.
Has experiences of taking part in press-trips sponsored by Tourism board.
Edited by Be Able
---
---